Packaged Pastry Items
Presentation is key when hosting or attending any function/party. Pick up one of our packaged items today that will be sure to catch anyones eye!
---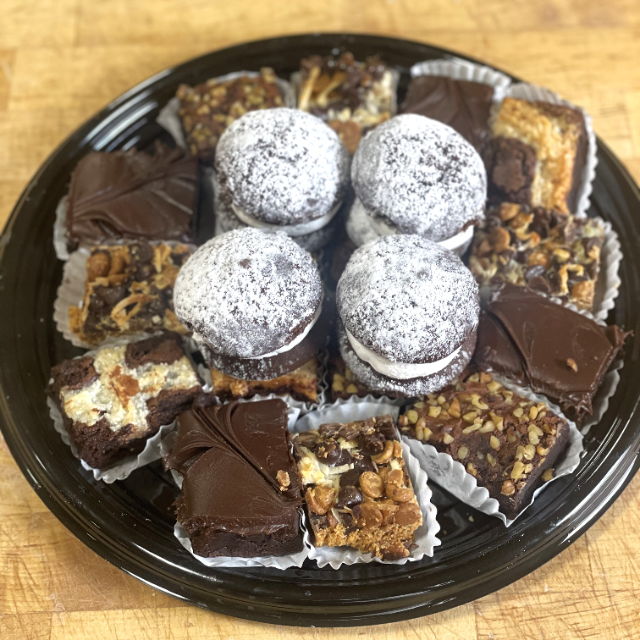 Packaged Pastry Items
Brownie Tray
16 mini brownies - 4 of each flavor (fudge, monkey bar, gourmet & walnut) with 4 whoopie pies.
---
Packaged Pastry Items
Cannoli Chips
Buttery, flaky cannoli chips topped with powdered sugar. Ricotta dip available for additional purchase (1/2lb. or full lb.) - chocolate chips included in dip UPON REQUEST.
---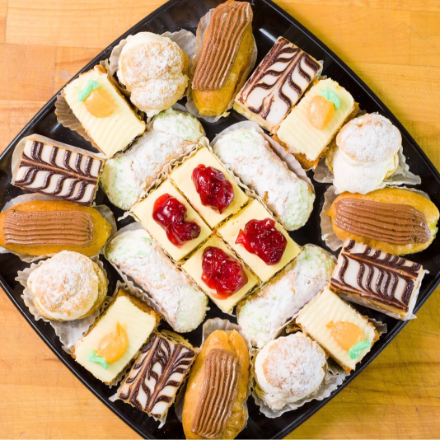 Packaged Pastry Items
Mini-Pastry Trays
Give your party or event a touch of elegance with a tray of our gourmet mini-pastries. Our mini-pastry tray includes cannolis, eclairs, carrot cakes, cheesecakes, Neapolitans and cream puffs. Your guests will love them. Guaranteed. Please, no substitutions on tray orders.
---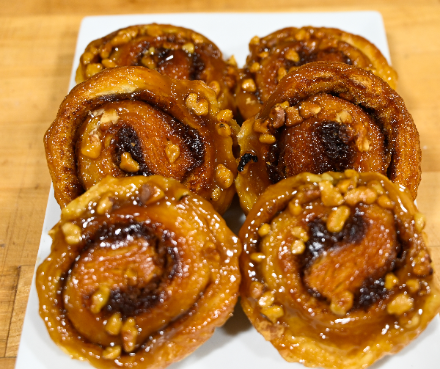 Packaged Pastry Items
Pecan Rolls
---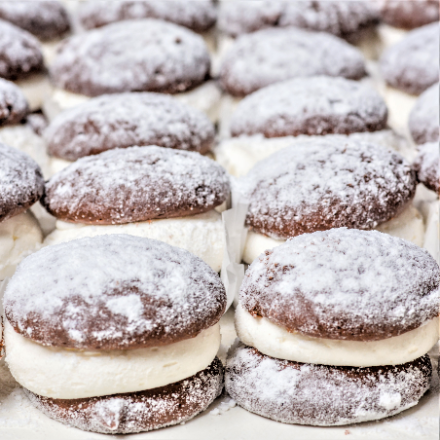 Packaged Pastry Items
Whoopie Pie Pack